Spruce up your table, bath and bed with Machine Embroidery!
Machine Embroidery adds a personal touch to Holidays and Weddings too!
All designs will be e-mailed to you after payment is received.
I hope you find something that inspires you and perhaps something Irresistible while you are here! Please do not hesitate to
Contact Me
if you have any questions or if you are interested in commissioning me to create a work of art for you!
Grand Prize Winner!
Jennifer's Art Quilt "Harvest" was chosen as the Grand-Prize Winner in this years Quilters Treasure Contest! You can see photos of this quilt by clicking on this photo!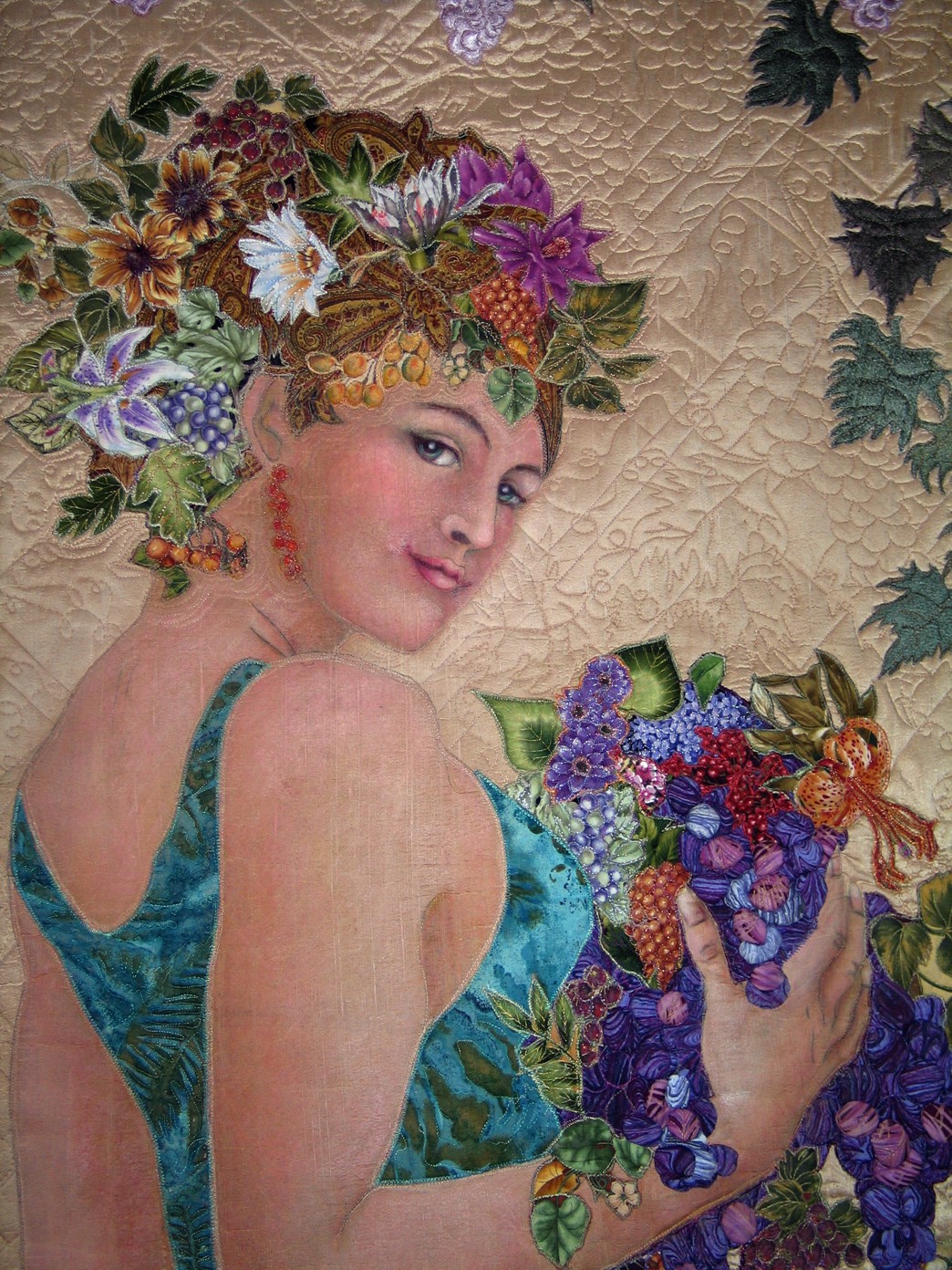 . All the embroidery Jennifer created for this beautiful quilt is available in her Embroidery section. Links to the designs can also be found on the page with the quilt.
Click here
to see the borders used on this quilt.
Click here
to see the grapes, pears and leaves that were used.
Harvest has been described as
A real work of art, Amazing, Wow and Breathtaking.